Known for his activism, discipline, focus, leadership, public speaking, conflict resolution, integrity, kindness, endurance, tenacity, relentlessness, communication, listening, learning, loyalty, and execution skills.
Founder/CEO
STRVYN Inc is a social impact holding & real estate development company that improves and will evolve our cities, states, country and the world. STRVYN believes in a new form of capitalism, called Conscious Capitalism. STRVYN believes in a better world, and started with a 'ground swell' movement focusing on Social Wellness, called The Wellvyl Initiative ('Wellvyl').
Wellvyl (wel-vil) is one of the first social impact companies of its kind, using entertainment, merchandise, and community gatherings to address core health & social wellness issues in urban environments. Our goal is to build live-work-play-health spaces that integrate sustainability, agriculture, environmentalism, wellness, fitness, public health, smart technology and more to improve the human experience in cities. Here is a video link about the concept (Concept Video).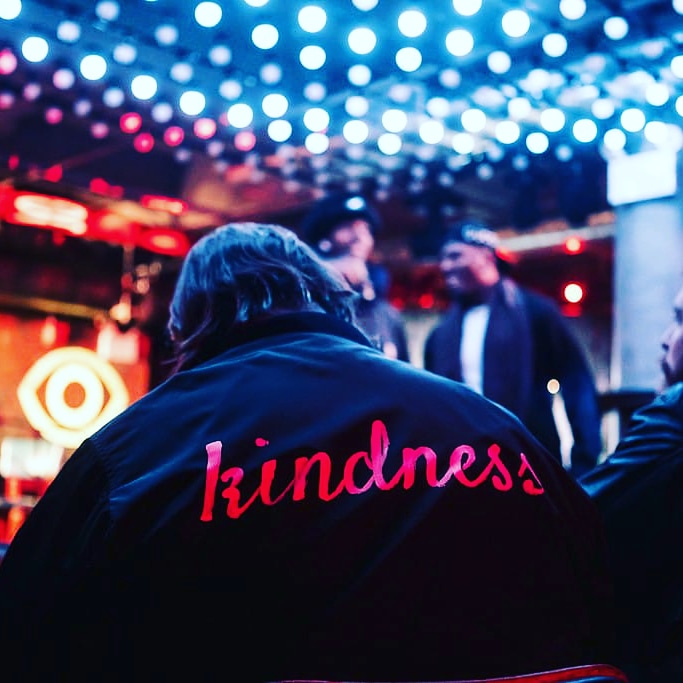 Knowledge, Experience, & Soft Skills
Health, fitness, wellness, nutrition, culinary, entrepreneurship,

community development, communication, community management,

public health, urban planning, innovation, fundraising, marketing,

event production, apparel, humanities, culture, empathy,

social networking, nightlife, hospitality and more
Business Management & Entrepreneurship (Leadership and Mentorship)
Business

– business development, strategic partnerships, project management, marketing strategies, financial planning, sales strategies, copywriting and editorial management, cultural development, leadership development and training, event production, HR (human resources) and management – interviewed, hired, trained & developed diverse cross functional teams and processes

 

Thought Leadership

– spoken on panels, to universities & organizations o

n entrepreneurship, vulnerability, and the future of cities, diversity,

social wellness, public health, inclusion and equity

 

Board Advisor

to CUNY School of Public Health's Firefly Innovations incubator, and other entrepreneurs
Wellvyl Concept Buildings
MIH Corp BDA Fresh Grill Café
daily delivery meal program & dine-in restaurant
owner/operator

designed business model and wrote business plan

Fresh Grill Café is a daily home delivery service that provided portion controlled meals based on the customers caloric needs for weight gain, loss or maintenance (freshmealprogram.com)

lease negotiation & location design/build-out

created new concept & business model, menu, and recipe creation – created concept from experience and lifestyle as a bodybuilder, and pre-medical studies in college

developed, managed and operated a local small restaurant version with plans of developing into a franchise

human resources – interviewed, hired, trained, and managed management team and staffs; & payroll and insurances

marketing – advertising (print, digital, and cable TV), demonstrations at tradeshows and conventions

accounting/sales – accounts receivable

quality control – calorically, allergy & restriction protocols, portioning, recipe creation, packaging, and inventory

customer service

interviewed and onboarded members

established and oversaw members food restrictions, allergies, & overnight delivery requirements
Accolades 
presented & taught local business and associations such as; Multiple Sclerosis Foundation chapters, National Autism Association, Staten Island Economic Development Corporation SIEDC Health and Wellness Expo, and more
ARK Family Corp 
Nestlé Toll House Café by Chip Franchisee
franchise owner/operator/area developer of multiple locations in three different states





Nestle Toll House Cafe by Chip is a dessert & coffee cafe from Crest Foods, which licensed use of the Nestle name





ARK Family Corp owned and operated 3 locations during the periods of 2003-2007, with expansion plans for 5 to 10 more locations





lease negotiation & location design/build-out





co-created architectural layout and space design





managed customer service and employees schedules
The Landmark Forum (2014 – current)

Personal and Professional Growth,
Training and Development Company  
CUNY College of Staten Island (2007 – 2008)
Fine Arts & Design
Manhattan College (1998 – 2002)
Pre-Medicine (biology major/
chemistry & business minor)